I think having to face my mortality at an early age has made me appreciate my life more. When you're young, you tend to think that you have all the time in the world, but I learned early that you don't. When I have a dream, I go for it instead of postponing it until sometime in the future.
Born in San Diego,California, Helen Landalf discovered her creative gifts early as the designated story teller and theater director of her neighborhood playmates.  After high school, she earned a scholarship to study Drama at San Diego State University and later attended the Professional Actor's Training Program at the State University of New York at Purchase.  She completed her B.A. in Theater Arts at the University of Washington where she also received a K-8 Teaching Certification.
Following graduation, Helen performed in several community theater productions, but discovered another passion in Creative Movement.  She has taught Creative Dance to preschoolers and is a certified Pilates instructor.  Her first writing venture was in producing instructional books about Creative Movement.  Since then, Helen has written picture books for children and her first Young Adult novel, Flyaway, was published in 2011.
Helen lives with her husband, Steven, in Seattle with a butterscotch tabby named Sunny, and miniature Yorkie called Toto. She has a stepson in college and another serving in the Air Force.
Helen, thank you for meeting with Healing Hamlet.  Throughout your life, you have always been drawn to the arts: first theater, then dance and now writing.  Can you tell us how you transitioned into each of these creative outlets and where they interconnect for you?
Actually, my first experience with the arts was as a pianist. I took lessons from the time I was seven through college and even had some piano students. I loved playing songs from musicals and would often sing as I played. In both high school and college, I took voice lessons. I also enjoyed dancing and took ballet lessons. As I mentioned before, I had an early interest in theater, and my training in voice and dance made musical theatre a perfect fit for me.
Although I always enjoyed writing, it became a serious part of the mix much later in my life. Once I started teaching Creative Movement to preschool children, I co-authored (with Pamela Gerke) a book called Movement Stories for Young Children in which I share the stories I use to inspire kids to dance. This led to several more instructional books for teachers, which led to two picture books and then to my YA novel, Flyaway.
It may sound as if I jumped from one art form to the next, but I feel that every art form I have pursued has fed into the next. Music, dance, theatre, and writing are all an integral part of who I am.
In your blog, you describe your childhood household as "busy and challenging".  How did these years affect who you are today?  Was reading, writing or theater an outlet for you during this time?
I was the middle child and the only girl in the family. My older brother, Mark, was born with autism, so I became the groundbreaker, reaching all the developmental milestones ahead of him and my younger brother, Paul. My dad, who is no longer living, became known as the Grandfather of Modern Autism Research for his work on behalf of people with autism. My mom had her hands full looking after all of us.
In many ways, our household revolved around my autistic brother. He was born at a time when little was known about autism and how to treat it, so my parents became pioneers in that regard. As a result, even though they cared deeply for all three of us kids, he demanded the lion's share of their attention. I had to find ways to entertain myself and not get in the way.Reading provided a way for me to escape, and music, dance, theater, and writing gave me an avenue for expressing my feelings. The performing arts also let me have my own opportunities to be in the spotlight.
As a teenager, you were diagnosed and successfully treated for cancer.  If you had not gone through that experience, how would you be different today?  How might your life be different now?
I think having to face my mortality at an early age has made me appreciate my life more. When you're young, you tend to think that you have all the time in the world, but I learned early that you don't. When I have a dream, I go for it instead of postponing it until sometime in the future.
It's hard to say whether my life would be different if I hadn't had Hodgkin's Lymphoma, but my guess is that I might have been more practical and gone after things like a predictable income and a secure retirement instead of taking the risk to pursue my artistic dreams. And I probably would never have met my husband, Steven (a 17-year brain cancer survivor), who has brought so much joy to my life.
Your first Young Adult novel, Flyaway, was released at the end of 2011.  You have called writing for teens "your true passion".  What draws you to write for this age group?
My own teen years were very challenging and emotionally charged because of the cancer, so I think I go back to that age a lot in my thoughts and memories. Also, I missed out on some of the fun of being a teenager because I had to spend so much time in the hospital, so writing about teens gives me a chance to vicariously experience that. My younger stepson is still a teen, and I enjoy interacting with him and his friends. Teenagers are fascinating people!
The book Flyaway examines drug addiction and the failings of parents.  When did the main character of Stevie first introduce herself to you?  Why did you feel it was important to tell her story?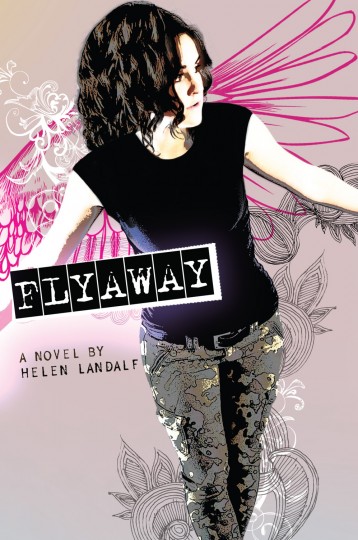 Stevie first started speaking to me after a conversation I had with a teen and family therapist. He commented on how often he'd seen kids who would remain fiercely loyal to parents who neglected, abused, or abandoned them. I was fascinated by the idea of that kind of unconditional loyalty and wondered if there would ever be a breaking point, a point at which a child would have to admit the truth about their mom and/or dad. I set out to explore that question, and Flyaway was the result.
I think Stevie's story is important because of how common it is for a child or teen to live with that level of denial. I've been gratified to hear from readers, young and old, that the story resonated with them.
What are your favorite writers and books?
Probably my favorite writer for young adults is Laurie Halse Anderson. I consider her novel Speak a masterpiece in that genre, and I also love her book Wintergirls, which deals with the subject of anorexia. Another favorite is Chris Crutcher. I especially love his novel Deadline, about a boy who has less than a year to live. On the adult side, I just finished reading Wild by Cheryl Strayed, which I absolutely adored.
What is your next project?
I'm currently working on a Young Adult novel about a girl who is involved with theater and falls in love with her gay best friend.
Helen, thank you so much for sharing the events that shaped who you are today.  We look forward to seeing your next book!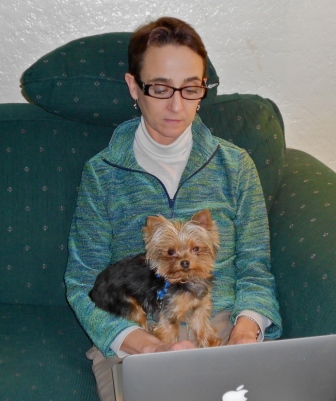 Visit Helen Landalf on her website.