An Interview with the author of OCD, The Dude and Me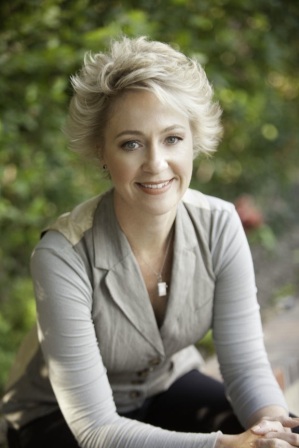 For all of us to heal, for the world to heal, for new ideas to emerge, we each need to be who we are. Being who we truly are is an act of bravery that flies in the face of our commodified existence. It is an act of beautiful rebellion…
Lauren Roedy Vaughn was born in Cincinnati, Ohio, but later moved to Honolulu where she lived much of her childhood. She excelled in gymnastics and speech, winning the state championship in the "humorous interpretation" category in 12th grade. After high school, she attended the University of California in Irvine where she majored in Drama. She earned her Masters in Special Education and Learning Specialist Credential from National University and has been working with students of all ages and abilities for over twenty years. Lauren is a Board Member for the International Dyslexia Association's Los Angeles branch and was presented with The Walk of Heart's teaching award in 2005. She is a national trainer for The Jane Schaffer Writing Program, a widely used methodology for how to teach essay writing to students. She lives in Los Angeles with her husband, Robert, and enjoys yoga and travel. Recently, Lauren focused her attention on the craft of writing. Her first novel, OCD the Dude and Me, releases March 21 and is a Publisher's Weekly Pick of the Week. Healing Hamlet spoke to Lauren about her new book, its journey and lessons.
Your just released first novel, OCD the Dude and Me, is receiving positive reviews, including a starred review from Kirkus which praises the book as a "rare find" with "characters you'll never forget". The main character, Danielle, is a girl struggling to navigate the social challenges of high school with the added complexity of having OCD (Obsessive Compulsive Disorder). Why did you feel it was important to tell Danielle's story?
At the time I was writing the book, I didn't question why I was writing it. The ideas kept coming and I kept writing them down. The more I wrote, the clearer the voice became. Now I feel that perhaps Danielle's story is important for teens and adults in order to get a glimpse of how painful it can be to feel different and how it is possible to transform out of that pain.
When did you first meet Danielle?
I "met" Danielle after much thinking about how stressful the expectations of school are for most students. I wondered about the many ways teenagers handle that stress and the support networks that are available to them. From those thoughts, the idea of a girl chronicling her life by keeping everything she writes in a meticulously designed binder rose in my mind. I started asking myself what kind of student would do that and what such a ritual would offer her. Those were the thoughts that brought Danielle to me. I am glad I met her: she made me laugh, and she taught me valuable lessons.
For over twenty years you taught high school students with special learning needs. How do you manage the individual needs of an entire classroom of students?
For many years I was a classroom teacher (now I see students one-to-one in my own private practice), and meeting the needs of each individual student was always the greatest challenge and something I worked very hard to facilitate. First, I made sure I took the time to know each of my students. Working in a relationship with them was important to me. I read their profiles, talked with the student and had them fill out personal and academic inventory questionnaires. I spoke with their parents and former teachers. Also, I was an obsessive lesson planner and enjoyed coming up with creative ideas that would be a good fit for my classes. My students poked a lot of gentle fun at me over my academic enthusiasm, but I will proudly admit that I am a nerd! When starting new lessons, I would teach the whole class first to get a sense of who was tuned in to the ideas being covered and who needed specific guidance. The reactions of the students helped me see where things needed to be tweaked or reworked. Later I'd break the class into small supportive groups, and when students were ready, they would work independently. I tried to be very flexible according to each student's needs and met with students individually if they wanted extra help. I took it as my personal responsibility to help a student who wasn't doing well.
What have your students taught you? What can they teach others?
The most important thing my students taught me and teach others is that the world needs all of us, all of our diversity, all of our individual richness of being. We can't plant just one crop year after year on the same soil; we can't all hold down the same jobs; it would be drudgery if we all had to wear the same outfit or think the same thoughts or listen to the same music. Viewed in this context, it is easy to see why we must all be our unique selves. But, in practice, it is very challenging to accept the things that make us different or the ways in which we do not fit a celebrated mold of perfection or success. Our everyday lives rarely heap praise upon us for our uniqueness. We usually get a literal or metaphorical slamming for it. But, for all of us to heal, for the world to heal, for new ideas to emerge, we each need to be who we are. Being who we truly are is an act of bravery that flies in the face of our commodified existence. It is an act of beautiful rebellion that I witness year after year with my students. Individuality, by nature, cannot be mass managed, mass produced or mass handled. It is spectacularly messy. My students do not "fit in," and I love them for that. They are outliers, the people who end up changing systems and expanding concepts because they are the squeaky wheels within established, often outdated and rigid, systems. It is not easy to be this kind of voice. It is not easy to not fit in. But, it is absolutely essential to the evolution of consciousness that people of this kind of extraordinariness exist. I am so blessed to have met each of my students and to have learned these lessons from them.
In a perfect world, what resources would be available to all students in order for every child to reach their potential?
In a perfect world, all children would have at least one adult at school who believed in him/her and could be counted on to be the port in the storm no matter what. Dr. Robert Brooks, author of The Charismatic Advisor, calls this person "a charismatic adult." I am a strong believer in the power of that support.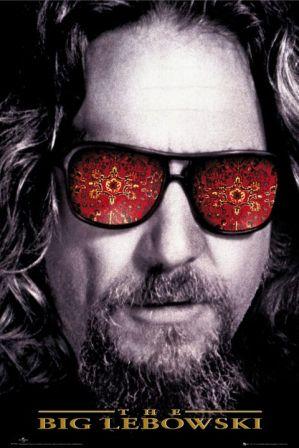 How did the cult film, The Big Lebowski, come to be a part of your story?
As the story of OCD, The Dude, and Me began to unfold, it became clear to me that Danielle loved stories (books and movies). She retreated into them for comfort and knowledge, like many young people do. At one point in her story, The Big Lebowski and its lessons about "abiding," hit a resonant chord with her.
Admittedly, I love The Big Lebowski. Most people who know me are somewhat surprised by this. I am not a bowler, I don't condone the behavior in the movie, and I am nothing like any of the characters — specifically. Yet generally, I am just like the characters in The Big Lebowski. I've had to endure ridiculous situations; I've felt lost and frustrated; I've become unhinged; I've gotten through with support from my friends; and I am learning to abide. Also, this movie just makes me laugh and laugh and laugh, which is one of my most favorite things to do. In this way, it is for me some of the best medicine on the planet. It is for Danielle as well.
The reader learns about Danielle through class assignments, emails, journal entries and letters. Why did you choose this format?
I chose this format for several reasons. First, I thought this format would be one way to reflect Danielle's OCD. She has to keep everything significant that she writes, and she has to give it the proper home; this is one method she uses to control her environment. Secondly, I thought it would be interesting to explore the ways in which the act of writing can be healing, because it is for me. It is difficult for me to describe what this healing is like so I wanted to see if I could show it through a character's experience. Finally, I thought it might be interesting to see the evolution of a character as it happened through her writing. She may not be able to articulate how she is changing and growing, but I thought perhaps her writing might reveal it.
How long have you wanted to be a writer?
Being a writer is not something I consciously sought to become or to define myself as. Since I began school, I always loved to write, and I was one of those strange people who loved to be assigned essays in school. I relished thinking about them, planning them and writing them. In college, I loved helping people develop great thesis statements and analysis for their papers. I am not joking; that was spectacular fun to me. It is no wonder that I became an English teacher; although, I didn't consciously choose to do that at first. For good or bad, I don't think I ever had very solid plans for myself. In college, I majored in drama because I loved expressing myself and studying great playwrights and their characters. I don't think I was a great actor, so my choice of majors was probably not very practical, but I still loved it. It was wonderful for my imagination. I don't feel like I consciously chose to do any of the things in my life that have turned out to be incredibly meaningful. I feel like they chose me, and I just followed the impulses through. If I hadn't joined a writers' group peopled with terrific writers and human beings who encouraged me to get this story published, it probably wouldn't have happened. I am grateful I had that support. And, I will continue to write because it is something that provides meaning for me. (Even though not everything I write can be a gem. Thank goodness for editors and multiple drafts!)
What writers do you most admire?
I love reading, and I read across a wide variety of genres. I couldn't possibly list all the writers who have touched me with their work. This list is the tiniest tip of an enormous literary iceberg of writers I feel lucky to have read: David Sedaris, Michael Pollan, Marianne Williamson, Anne Lamott, John Irving, Maurice Sendak, Judy Blume, Sherman Alexi, Louis Sachar, Stephen King, Kurt Vonnegut, James Hollis, Arthur Miller, William Shakespeare… I've just started, but I will leave it at that for semi-brevity sake.
What is your next literary project?
I am writing another young adult novel centering around the themes of social class and identity. I guess this is the genre that has chosen me and I am grateful. I hope I can honor young adults in the fullest way with whatever I write. I admire teens for their energy, insights and passions. Teenagers are both idealistic and not easily fooled. I love that combination about them.
The Dude in The Big Lebowski is an avid bowler. Who would you choose to be on your dream bowling team?
My dream bowling team (after much thought) is Jon Stewart, Stephen Colbert, Tom Petty, Sara Vowell, and Eddie Izzard. I would learn so much from them, laugh a lot and be entertained, while we all drank some "oat sodas"…even though I don't really like beer…this is a dream, after all.
Anything else we should know about you?
Thank you for asking me all these questions. I loved reflecting on every one of them. A memory rose in me as I worked on these and it was lovely to experience it: When I was in junior high school in Hawaii, I had a friend who was my neighbor. We would call each other up on summer days and ask the other to come over and play. What we would often do is just share space in each other's living rooms while we each read separate books. After hours and hours of silently reading together, the visiting friend would just get up and go home for dinner. . (I know, I know, I lived in Hawaii and should have been at the beach; I did that, too!) We barely spoke, but I will always remember how we shared this very meaningful space together because we were united through the world of stories.
Lauren, congratulations and thank you for your book, OCD, The Dude and Me!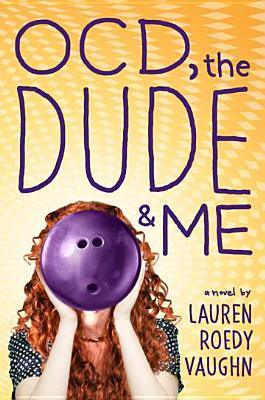 Visit Goodreads to purchase OCD, The Dude and Me from your favorite book store.
Learn more about Lauren Roedy Vaughn on her website.