"When the things I think and feel are connected to a beautiful melody, it comforts me. It both validates the emotions and releases them.  After time has passed and the situation has changed, I still have that song, to remember that time, and have it be beautiful."
Laura Adams is a singer and songwriter living with her husband, Graphic Designer, Nathan Adams, and their five children in Austin,Texas, where the family recently relocated from the Pacific Northwest.  Besides songwriting, Laura enjoys knitting, dying and spinning her own yarn, cooking, photography, beading and sewing.  She is a skilled knitter who has maintained a blog documenting her creative endeavors.  She loves to be outside and wishes she had time to garden.  With so many interests and 5 children, you will never find her in front of the TV.  "It always feels like a waste of time.  There's so much else I could be doing!"
Laura, thank you for taking time out from your busy life to talk to Healing Hamlet!  How long have you been writing songs and what draws you to do this?
I've been writing songs for about 5 years.
I've always been a writer. I won multiple Young Author's competitions in elementary school. In high school, I took poetry classes. After that series ended, my English teacher wanted to keep me writing, so she offered an independent study poetry class and I sat in the halls of the school, writing poems and short stories. For the last 8 or so years, I've kept a blog. So, writing has always been something I enjoy.
The music part is a little more interesting. I've always liked music, and would frequently hum to myself as I'd do things around the house, driving in the car, or humming myself to sleep. Usually melodies I'd make up as I went, almost unconsciously. It was always in the background, I didn't pay much attention to it. It's strange, looking back at it now, that I'd never thought of putting the two together into songwriting. Then, one day I was playing guitar with my friend, Sara. She suggested that we each write a song before we got together again. It sounded hard and I didn't really want to, but I gave it a try and ended up writing a love song for my husband. People liked it. I was surprised.
The thing is that each song, whether it was easy to write, or whether it was one I really struggled with, felt like a miracle. Like a privilege, rather than any particular brilliance on my part. It wasn't 'til I'd written 10-12 songs that I started to think that songwriting was something I could do intentionally, rather than stumbling across it and getting lucky.
What instruments do you play and how did you learn?
I play guitar. About 6 years ago, my brother lent me his vintage, 60's Martin and started showing me things. I spent a month building up good calluses (incredibly painful), and was soon hungry to learn more and more. I started taking lessons. I learned so much and found out that I really enjoy music theory. It's fascinating and liberating and really helps when you hear music in your head and you're trying to get it out and onto an instrument.
Guitar is a difficult instrument to master. Nothing came easy for me. It was over 2 years before I could get to a B minor gracefully, and I remember when it happened. I'm always pushing myself. I developed tendonitis practicing barre chords for hours on end and had to learn how to moderate and manage that.  My writing tends to stay one step ahead of my playing ability.
Where is your favorite place to write songs?
Having 5 kids in the house, I grab creative time wherever I can take it. I've written songs sitting in bed and at the kitchen table in the wee hours when everyone else is asleep. I like to work out trouble spots while I'm driving. I can't even count how many times I've come up with a new song when I'm completely exhausted, falling asleep at night. I know it'll be gone by morning, so I frequently get out of bed and jot down as much of it as I can. One song can get me out of bed 3 and 4 times in a night. Sometimes I have to say no because I need to sleep. I hate doing that because then they're lost.
Who would you say are your influences? What singers/songwriters do you turn to when you need inspiration or healing?
As a young teenager, I loved Bon Jovi and Def Leppard, and moved on to Pearl Jam, Nirvana, Stone Temple Pilots. From there it was the Beatles, Midnight Oil, INXS, lots of different bands. But I wouldn't call them influences. The first artist that I felt inspired my music was KT Tunstall. The percussion, the rhythm, the fact that she sings interesting songs that have depth to them.
Inspiration can come from any place. If I'm wanting to write something a little more rockin', I'll listen to Visqueen or Dressy Bessy for a bit to get me in that frame of mind. The softer, more melodic songs come naturally. That's my default, so I don't need to turn outside of myself to go there.
For healing music, I will sometimes turn to old Norah Jones, Sarah McLachlan, classical music, church hymns. Sometimes I listen to 80s music because it takes me back to a completely different time in life. That's an escape all its own.
In early 2011, I discovered The Living End. It changed everything for me. The energy, the music, the things Chris Cheney can do with a guitar…. there aren't even words. It was rock, it was hard, and yet it was never dark. It always lifted my mood. And it couldn't have come at a better time for me. Their music literally carried me through a very hard time. They're a big band in Australia , but they haven't really hit the market here in the U.S. , so many people here don't know who they are, though they've been around for years. Can you imagine finding your favorite band in the whole world and discovering 5 full albums of new music, all at once, with another one to be released in a matter of months. I was ecstatic!
When have you found songwriting to be healing?
Life can be hard. When I've felt sad, or scared, or even particularly happy, it feels great to get those feelings out and focus them into something productive and creative, to make something with them. Even the sad songs. When the things I think and feel are connected to a beautiful melody, it comforts me. It both validates the emotions and releases them.  After time has passed and the situation has changed, I still have that song, to remember that time, and have it be beautiful. To see that I survived it.
I've also felt some healing when writing about difficult things that happen to people I love. I have no control over those situations, and writing about them, I'm able to say things I'd like to say but can't.
 Where are you currently as a songwriter?
 I have a lot of material, but I don't know exactly what I want to do with it yet. I want to get it out there. I want people to hear it. The response I've had from friends, family, and casual acquaintance is very positive. I'd like to sing them myself, but I'm also open to other artists taking the songs and making them their own. Either would be exhilarating.
I'm going to keep writing. I'd love to play with a band, to see what that does to my songs. I'm getting involved with a couple songwriting guilds down here in Austin, and I'm excited to see what opportunities come from meeting other musicians. And I want to keep practicing, to become polished enough that I'll feel comfortable performing in a more formal setting.
Do you have a motto or philosophy that gets you through the day?  What are your hopes for the future?
 I would say that religion gets me through the day. Knowing who I am, why I'm here, and knowing that everything I do or don't do, matters.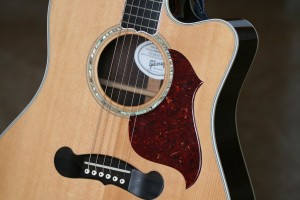 My main hope for the future is that when my children are grown and on their own, I won't have any regrets. I want to be a good mom. I want them to know that they were and are important to me. There are lots of things I love to do, but I don't ever want them to feel that my other interests take higher precedence than they do. I want them to believe in themselves and know that they have the power within them to be anything they want, if they're willing to work for it. And I want them to work for it.
Outside of that, I would love to get my music out into the world somehow. Even if it's just small time. I want to overcome my own fears and inhibitions and be able to perform publicly. That will be a huge feat for me because I used to be painfully shy, and over the years I've fought against it. Tried to overcome it. I've come a long, long way, but have further to go.
Laura, thank you so much for sharing your songwriting journey with us!
Check out Laura's latest songs below.  You can keep up with her music on SoundCloud and follow her on her blog, Poormissfinch.com.