Alfred Lansing
The true account of Ernest Shackleton's quest to cross Antarctica.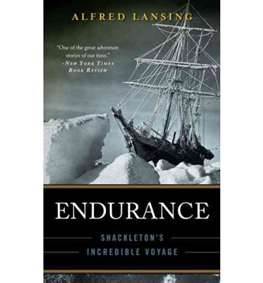 An Incredible Tribute to the Human Spirit in the Face of Impossible Odds
Bound for Antarctica, where polar explorer Ernest Shackleton planned to cross on foot the last uncharted continent, the Endurance set sail from England, in August 1914. In January 1915, after battling its way for six weeks through a thousand miles of pack ice and now only a day's sail short of its destination, the Endurance became locked inside an island of ice… This astonishing tale of survival by Shackleton and all twenty-seven of his men for over a year on the ice-bound Antarctic seas, as Time magazine put it, "defined heroism."  -From the back cover of the book Endurance: Shackleton's Incredible Voyage.
For more information visit Goodreads.